WE CARE. WE LOVE.
WE BUILD. WE FIGHT.
In these challenging times we all need to do our part to defend and expand the rights of our communities.

Philly We Rise is your resource on how to get and stay involved in the fight against the Trump agenda.

Let's build a better alternative.
Sign up here to receive the Weekly Happening, a listing of upcoming resistance events, curated by Philly We Rise, including updates on actions, trainings, and volunteer opportunities in the Philadelphia region.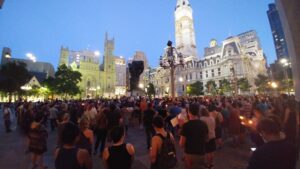 Over the last few weeks there has been intense pressure on the people of our state and our city to scare us and our loved ones from the ballot box. In a bold attempt at further voter suppression, it's been
Read More »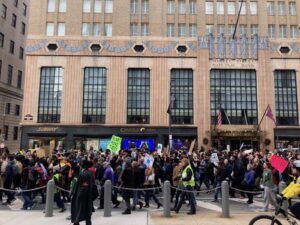 Over the last five weeks, we have seen the incredible power of the people. We took over streets and highways, we filled email inboxes and voicemails, we came together during a moment of crisis and fought for real and tangible
Read More »