We care. We love.
We build. We fight.
In these challenging times we all need to do our part to defend and expand the rights of our communities.
Philly We Rise is your resource on how to get and stay involved in the fight against the Trump agenda.
Let's build a better alternative.
June 29, 2017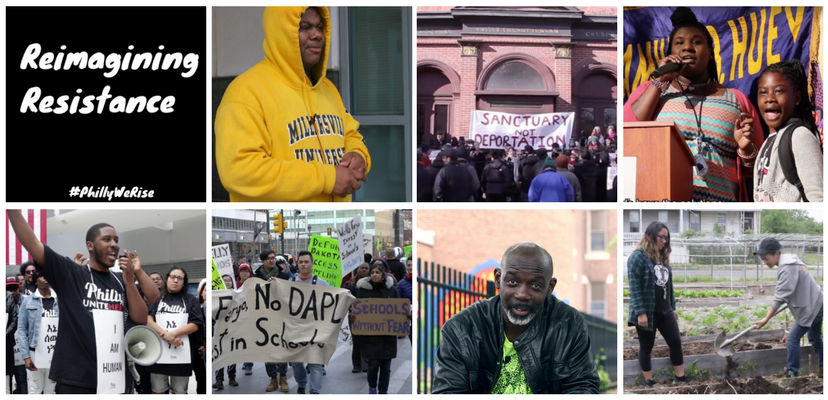 While Trump's rise to the presidency has heightened our political awareness as a country, we also know that he is just one symptom of the injustice and inequality that have been part of our realities for centuries. And while Trump didn't come from nowhere, the resistance to him, his policies, and his sympathizers hasn't come from nowhere either.
In Philly We Rise's new seven-segment series, Reimagining Resistance, we highlight different groups who organize for a just future for our city and our state. These groups know there are battles to be fought — and won — no matter who is in the White House or the State House. They're fighting for our communities, our families, our city, our state, our country, our world. Read More
Get involved!
Sign up here to receive the Weekly Happening, a listing of upcoming resistance events, curated by Philly We Rise, including updates on actions, trainings, and volunteer opportunities in the Philadelphia region.
The organizations rising up and defending Philly*